Стипендии для студентов из Кыргызстана
Стипендии для студентов из Кыргызстана.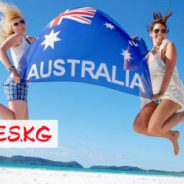 About Melbourne Research Scholarships (MRS) Established by the University of Melbourne, this scholarship is available to high achieving domestic and international students undertaking a Master by research degree or Doctoral degree. The University awards over 300 scholarships per year. Scholarship The Melbourne Research Scholarship (Stipend) and Australian Government Research Training Program Scholarship (Stipend) provide the following benefits: a living allowance of $26,916 per year (2017 full-time pro-rata rate) for up to 2 years for...
далее